Once upon a time using a traditional distributor was the only way to get your products into the market. With the venue of globalization, increased competition, lower barriers to entry and e-commerce, the traditional distribution model is gradually being replaced with more and more fulfillment options globally. Identifying which option is the best for your business takes some research and a better understanding of how fulfillment can help your business go further.
Here are 5 reasons why you should consider fulfillment vs. distribution:
1 – Expand your reach
When you choose fulfillment over distribution you can gain access to new customers and markets that were not necessarily available to you before. By sending your products to a fulfillment center you widen your reach and no longer solely depend on your distributor's network.
2 – Get your products closer to your customers
When your products are stored in a fulfillment center, they are closer to your customers, which means you save on shipping costs and provide your customers with faster distribution.
3 – Enjoy more flexibility
Typically a fulfillment center will store your products, pick, pack and ship them straight to your customers. You no longer need to invest in warehousing or look after customs clearance. You products are safe and secure. You can focus on your business.
4 – Gain visibility
Thanks to a business operation management solution you gain instant access to all your data in real time. Gone are the days where your distributors held your data and your business knew little about where, when or how your products were received.
With EACommerce's business operation management solution, ADAMS Business Central, all your data is captured and integrated to your existing solutions and softwares so you always have clear visibility on your business.
5 – Gain direct access to your customer data. Get to know your customer.
With access to a business operation management solution, you take back control of your operations. Know when you products sell, where they sell, which USP works better and where, so that you can make informed decisions about your business. With EACommerce's advanced tracking system, you get to track your orders in real time and gain vital insights into your business performance.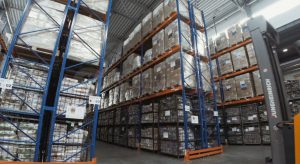 These are just 5 of the reasons why you should consider fulfillment for your business. At EACommerce we understand the necessity to adapt swiftly to new dynamics. With our 15 fulfillment centers across Southeast Asia, we give our clients acces to new territories and new customers without the hurdles, pains or investments that usually come with having to set-up you own warehouse, and find a suitable network of distributors. What's more, we are experts in navigating Southeast Asia's complex infrastructures and more remote areas and have the know-how to help you scale your operations.
Want to know more about how we can help you take you business further? Find out more at EACommerce or contact Anthony Nguang directly at enquiry@eagroup.com.my